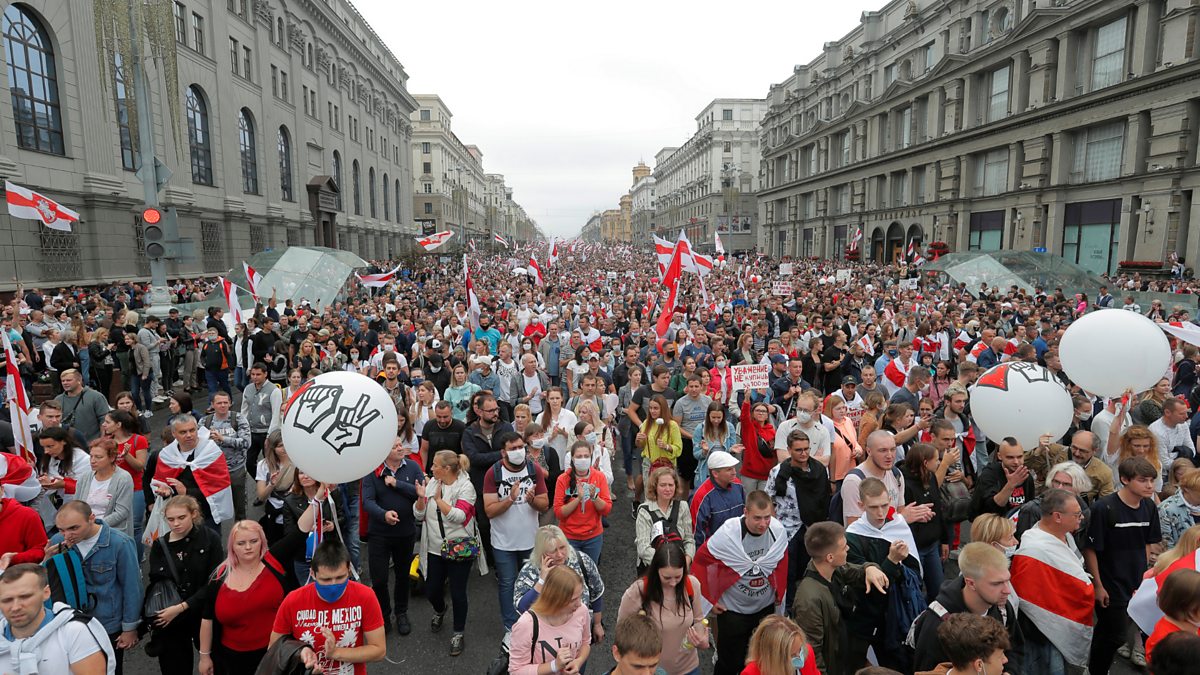 Tens of thousands filled the central square in Minsk despite heavy police presence.
Opposition supporters in Belarus have held a mass rally in the capital Minsk, two weeks after a disputed election gave President Alexander Lukashenko another term in office.
Also in the programme: US-led coalition troops withdraw from Iraq's Camp Taji base; and South Korea's records its largest number of daily covid cases since early March.
Picture: People march during an opposition demonstration to protest against presidential election results, in Minsk, Belarus August 23, 2020. Credit: REUTERS/Vasily Fedosenko.
20 hours left to listen
53 minutes
See all episodes from Newshour
How China is launching a major new trade route via the ancient Silk Road
Memories and stories of Partition in 1947 and the legacy Partition leaves with us today
Clips, reports and highlights on a society in flux
A brutal crack-down on drugs that has claimed more than 7000 lives
Interviews, news and analysis of the day's global events.