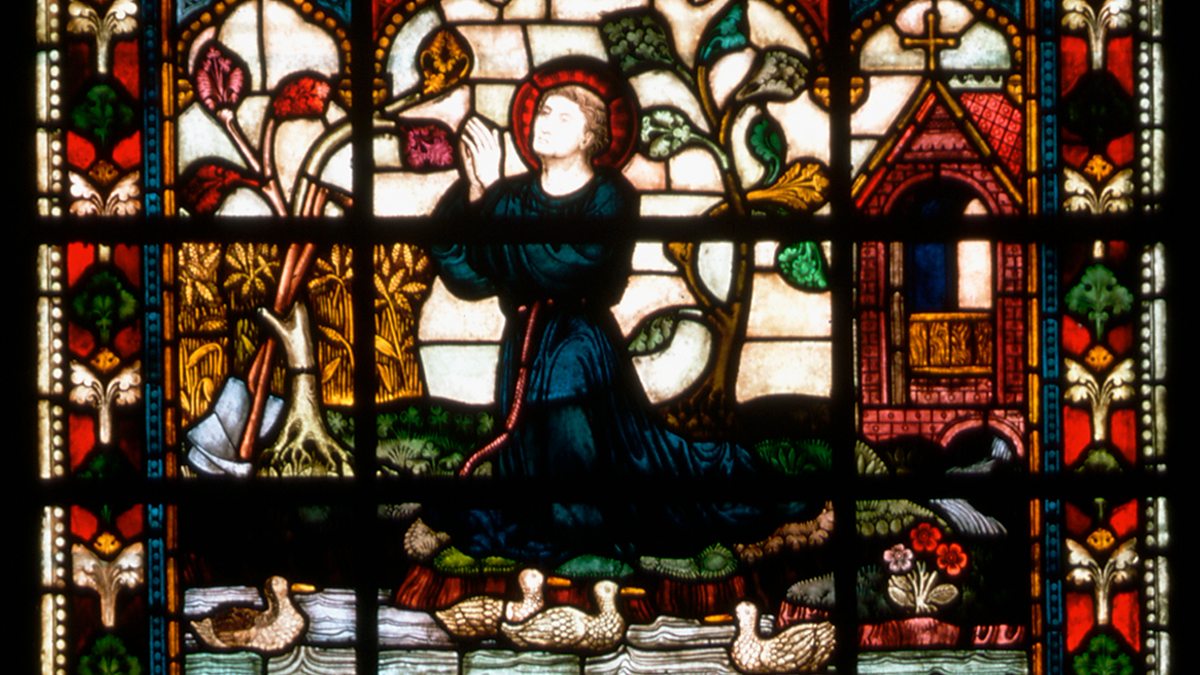 Melvyn Bragg and guests discuss the life of the Northumbrian monk, priest and hermit who lived on the Holy Island of Lindisfarne and became one of England's most revered saints.
Melvyn Bragg and guests discuss the Northumbrian man who, for 500 years, was the pre-eminent English saint, to be matched only by Thomas Becket after his martyrdom in 1170. Now at Durham, Cuthbert was buried first on Lindisfarne in 687AD, where monks shared vivid stories of his sanctifying miracles, his healing, and his power over nature, and his final tomb became a major site of pilgrimage. In his lifetime he was both hermit and kingmaker, bishop and travelling priest, and the many accounts we have of him, including two by Bede, tell us much of the values of those who venerated him so soon after his death.
The image above is from a stained glass window in the south aisle of the nave in Durham Cathedral: 'St Cuthbert praying before his cell in the Farne Island'
With
Jane HawkesProfessor of Medieval Art History at the University of York
Sarah FootThe Regius Professor of Ecclesiastical History at the University of Oxford and Canon of Christ Church Cathedral
And
John HinesProfessor of Archaeology at Cardiff University
Producer: Simon Tillotson
Available now
56 minutes
See all episodes from In Our Time
Browse the Medieval era within the In Our Time archive.
Discussion of religious movements and the theories and individuals behind them.
This clip is related to
Wonderworkers
This episode is related to
People from Dunbar
This episode is related to
Northumbrian saints
Every episode of In Our Time is available to download.
If you're new to In Our Time, this is a good place to start.
Download the best of Radio 3's Free Thinking programme.
Melvyn Bragg and guests discuss the history of ideas